Over 100 years of history
The history of the Barbirotti Agency begins in the early 1900s, when Gennaro Barbirotti founded the first travel agency in Salerno, in Southern Italy. Today Maurizio, the third generation, thanks to his direct experience of 40 years in the tourism field and his personal research from one end of the world to the other, continues the path undertaken at the beginning of the last century by his family with the same zeal and the same professionalism . This skilful meeting between memory and exploration, the result of the happy synthesis of family traditions and personal experiences, allows our agency to offer customers every solution for organized travel, from the essential-economic (but guaranteed) to the extra-luxury one. Today, with its new headquarters in the heart of the historic center of the city of Salerno, right in front of the Duomo, Barbirotti Viaggi realizes the expectations of every traveler.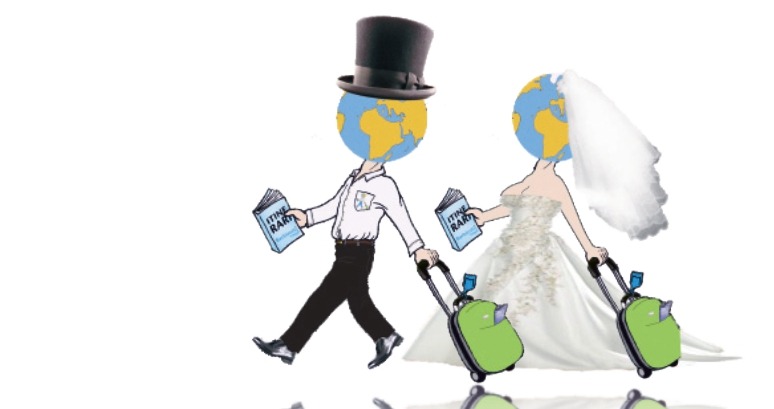 Preparing for a wedding involves a series of commitments to which the utmost attention must be paid so that everything is faithfully respected and corresponds to one's expectations. As for the organizational part of your honeymoon you can relax and "empty your mind". Barbirotti Viaggi, whose prestige has been consolidated in 100 years of honorable activity, enjoys the esteem and trust of suppliers and customers, who have entrusted their wishes and… savings to our agency.
The wording "Tailor Made Trips" is well suited to characterize the attention with which Barbirotti Viaggi adapts the programs to the specific needs of customers, giving each organized trip its own unmistakable peculiarity.
In other words, it is a question of trips designed and built "tailor-made" for each traveler, on the basis of each individual's specific needs (be it time, budget or otherwise).
The "BarbiMondo", our mascot, represents the world that walks and the time that passes. With its pace, it brings together the image of the traditional tourist and that of the traveler of the new millennium. Different profiles and budgets, but which have in common the research in identifying the one to whom to entrust their "dreams". A professional able to listen with Empathy, advise with Prudence, offer Consultancy, relate by guaranteeing Punctuality and Reliability.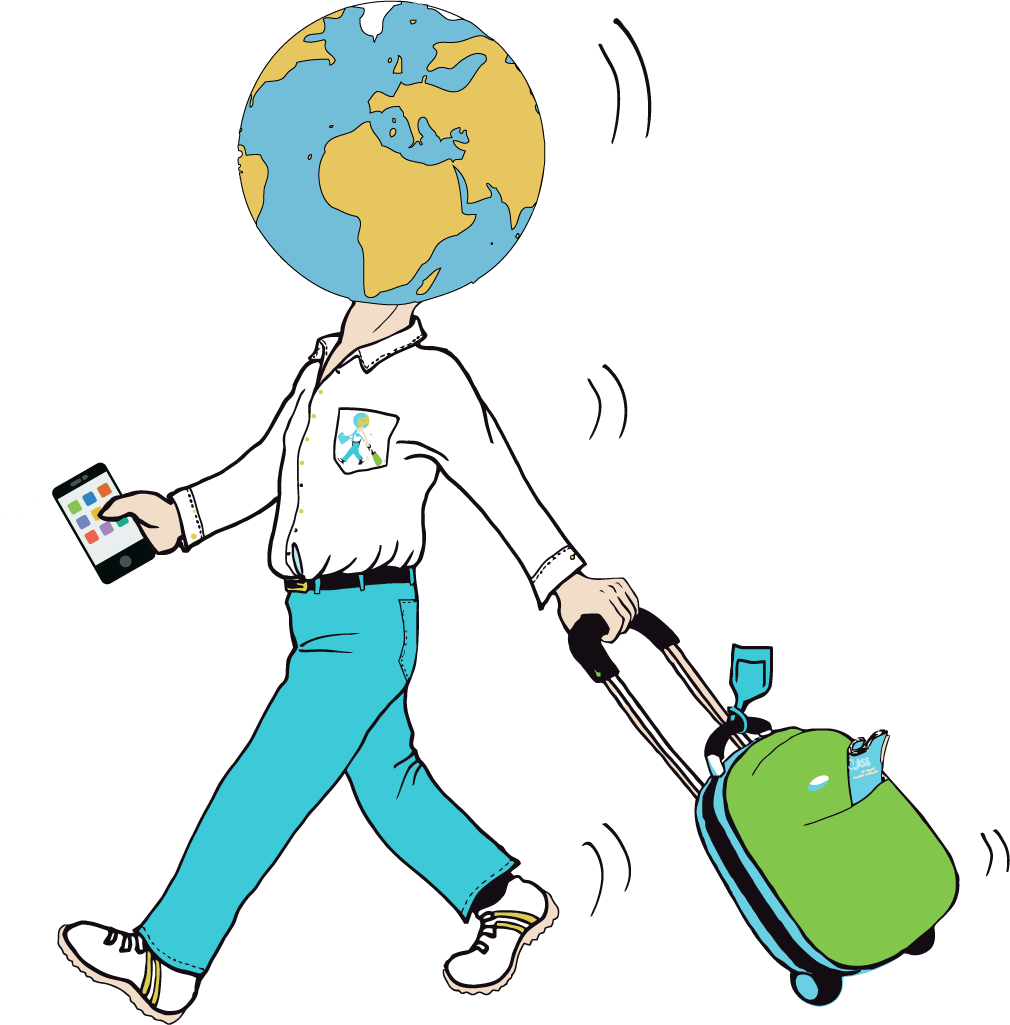 Barbirotti Viaggi offers group trips with different formulas able to satisfy the most varied requests: Cultural Trips, Cruises, Sea Holidays, Pilgrimages, School Trips, Organized Trips with ad hoc programs for pre-established groups.
The prerogative of group travel is to offer a complete product, which integrates and meets the needs and expectations of the participants, our added value is to organize everything: from the first phone calls with suppliers to the meeting of the participants at the end of the trip, including the escort service to make sure that everything always goes smoothly and to offer constant assistance.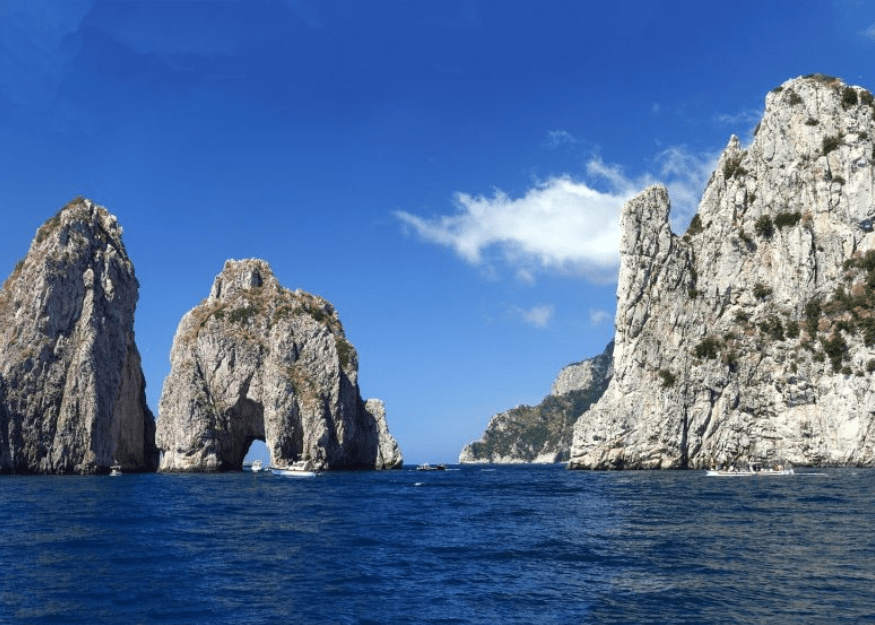 By car or minivan (max 8 people) with guide 7 nights / 8 days 1° day: Salerno Arrival in Salerno,…
The Barbirotti Agency has gained decades of experience in the field of Congress Organization, thanks to various and repeated collaborations with Bodies, Public Administration, Associations, etc. and has developed and perfected a functional model for the management of different types of conferences and similar events, of various sizes and with different numbers of participants.
We take care of all stages of organizing a conference, from initial planning to relations with individual participants and suppliers.
Our customers around the world
Oggi lasciamo Torino, abbiamo trascorso un weekend veramente speciale! Ottimo albergo, molto pulito e molto disponibili, e ottima organizzazione dei tour! La ringrazio di cuore del suo servizio!
Roberta
Ci siamo rivolti a questa agenzia di viaggi per la nostra luna di miele e, nonostante il periodo difficilissimo che stiamo vivendo (covid), sono riusciti ad organizzare tutto ciò che desideravamo.
Agenzia consigliatissima... Ci rivolgeremo sicuramente a loro per il nostro prossimo viaggio!
Piero e Martina
La vacanza è andata benissimo. Il posto incantevole ed il personale davvero gentile e disponibile nonostante i nostri limiti nella lingua. Sei stato come sempre ineccepibile e ringrazio le tue collaboratrici davvero efficienti! Mi hanno assistito e dato sicurezza...in un momento in cui ho avuto davvero paura e perplessità sulla partenza a causa del Covid! Ti ringrazio solo tu sai realmente darci comfort e coccole! Magnifica vacanza! Grazie!!! Speriamo di vederci presto!
Michela
Ottima agenzia viaggi. Ci siamo rivolti a loro per un viaggio di 10 giorni, ci hanno seguito sin dal primo incontro e per tutto il viaggio, sempre disponibili per qualsiasi consiglio. Personale qualificato e professionale.
Ylenia
La Barbirotti Viaggi è una garanzia in relazione alla professionalità, competenza, entusiasmo ed amore per la attività che svolgono da tanti anni. Riescono sempre a recepire le peculiarità delle nostre richieste e trasformare in realtà le aspettative, con attenzione ai particolari, ai servizi, ai transfert, in modo che la vacanza sia realmente relax assoluto perchè tutto perfettamente pianificato e cronologicamente organizzato. Evidentemente sono "conoscitori" dei luoghi a cui affidano il tuo desiderio di riposo e quindi garanti dei risultati. COMPLIMENTI.
Alfio
Salve Maurizio,
Grazie mille per il lavoro che stai facendo per noi! Non possiamo che ringraziarti, siamo davvero felici di esserci affidati ad un'agenzia seria come la tua! Un abbraccio affettuoso
Chiara F.
Vacanze d'Autore. Sono oltre 30 anni che mi rivolgo all'Agenzia Barbirotti Viaggi e sono pienamente soddisfatto. Mai un disservizio e ogni volta che ho avuto un problema Maurizio e il Suo staff sono prontamente intervenuti. Le due collaboratrici sono degli angeli custodi, competenti e in grado di gestire ogni criticità in autonomia.
Giuseppe
Gentile Maurizio, Era nostra intenzione passare in agenzia per raccontare il nostro viaggio e le nostre impressioni, ma siamo stati preceduti dalla tua consueta sollecitudine. A questo punto ci teniamo ad anticiparti che e andato tutto benissimo: alberghi moderni, centralissimi e di tendenza, abbiamo apprezzato anche le specialità culinarie del posto e i locali, per non parlare degli interessanti luoghi e ricchezze artistiche e culturali. Ottima anche la guida che ci ha accompagnato per tutto il viaggio. I voli perfetti. Come sempre un'organizzazione all'altezza del buon nome della tua agenzia. Appena saremo a Salerno ti racconteremo di persona anche per consegnarti ciò che sai...Ancora grazie e a presto
Claudia e Francesco